Fried Rice Brev Eraser. japanska sudd på mål-Inledning:
1.Hos söt och mode DIY design, i stor utsträckning, förbättra barns operativa förmåga
2.Non-giftig, certifierade EN71, träffa Amerika ASTM och CPSIA, har också ISO9001 certifiering
3.Morn än 1000 olika formade, och olika förpacknings termer, acceptera OEM och ODM
4.Professional 3D suddgummi tillverkare, hålla vår egen Mold verkstad, lägsta pris med god kvalitet
5.Mechanized produktion, kvalitet garanteras med QC avdelning
6.Använd tillverkning butik kan möta beställare`s leveransdatum
7.Main Kunder Källa: Target, Disney, DT
1. Item No.:XDDF18
2.Brand: SOODODO
3. Material : TPR and Rubber
4. OEM:we can do according to customer's design
5. Color: various color for you as your requirement
6. Quality:we could pass EN71-1/2/3, no-Phthalate ,CPSIA test,environment friendly
7. Production capacity: 15 tons/day
8. Port: Ningbo and Shanghai
9.Packing: opp bag,pvc bag,blister card,gift box,cake box,opp bag + insert paper, foil bag
10. Payment terms: T/T 30% deposit,the balance should be paid before shipment.
SOODODO har varit i pappers område i mer än 10 år. För närvarande har vårt partnerskap utökats till mer än 20 länder och regioner. Läs vår hemsida för mer information.
1. fancy kontor radergummi lämpar sig för skola, kontor, gåva, teckning, marknadsföring och så vidare.
2. Vår suddgummi har ett konkurrenskraftigt pris. och en effektiv radering förmåga och ofarlig för papper.
3. Materialet är RTB, är mer miljövänlig än andra.
Våra produkter är främst exporterar till Japan, Korea, Tyskland, Frankrike, Italien, Storbritannien, Irland,
USA, etc. Från råvara till slut packning, transport, samtliga varor under vår kontroll och se till per kund krav.
Vi har olika typer av suddgummin som djur formade suddgummi, mat formade suddgummi, frukt formad suddgummi, tårta formad suddgummi, verktyg formad suddgummi, etc.
Om du hittar något intresse, tveka inte att kontakta oss. Vi skulle vilja arbeta med dig inom en snar framtid, ser fram emot ditt svar för vidare diskussion.
För närvarande, med tanke på utvecklingen för den fortsatta marknaden och ge en god service till kunden, har vi utökat vår fabrik.
Ny fabrik ligger i Dongyang Industrial Estate, och fabriken torget är cirka 3000 -3500 M2. 40 uppsättningar maskiner.
Och även vi har expanderat packningsrummet i Yiwu, har cirka 10 förpackningslinje. och omkring 100 anställda gör packningen.
Välkommen att kontakta oss för ytterligare affärer och vänskaplig relation.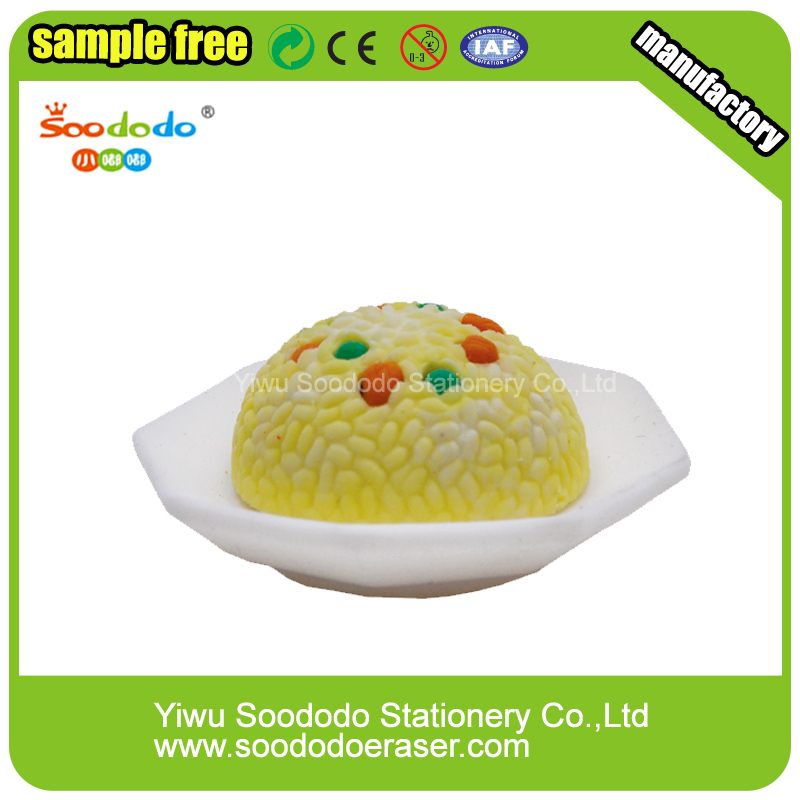 Produktkategorier : Mat som formade Eraser